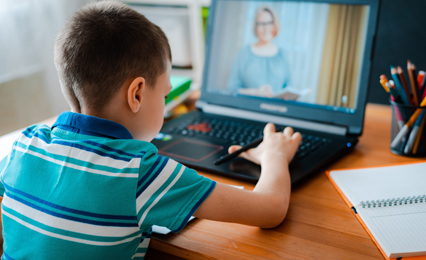 When we get parents inquiring about tutoring for their children, we commonly get asked, 'how often would my child need a tutor?'
The simple answer to that is 'It depends.'
Every child is different in their learning abilities, and how often your child will need a tutor depends on what they want to achieve and their timeframe.
Are they falling behind in a subject or subjects?
Do they need help preparing for exams?
Is your child anxious in a classroom environment and losing motivation, focus and confidence?
Talk with your child and see their thoughts and whether they are open to having a tutor to help them. If they're in two minds about getting a tutor, maybe propose a trial of a couple of weeks and see how they get on and if they see a difference and are willing to carry on.
It might be that the tutor they have may not be a good fit, in which case you can request a different tutor.
At Westcountry Tuition, we make sure we select the right tutor for you and your child. We can tutor your child face-to-face in our centres, at your home, or via video calls, whichever one would make your child more comfortable. We can work to your schedule. If you and your child would prefer to have their one-to-one sessions on weekday evenings, or if after a long day at school they would prefer to have their tutoring on the weekends, we can make it work to suit you.
To read more about the subjects our tutors teach and the areas in which we can help your child excel in school, look at our subjects. If you want to know more about our tutoring, you can view our tuition page.
If you have any questions regarding our one-to-one tutoring, please call us at 01747 859102 or fill in our contact form here.