Private Biology Tuition
Find private biology tutors in Dorset, Somerset, Wiltshire, or globally online.
The word biology originates from ancient Greece, bio means living and logy means study. Biology is the study of life and living organisms. The academic field of biology looks at how living organisms, order their cells, how to reproduce, how to grow and develop, how to use energy, respond to the environment, how to regulate their inner worlds, and how to adapt to evolution. However, the study of biology is the study of how all living organisms and systems grow and adapt. It is a fascinating and popular science for many students.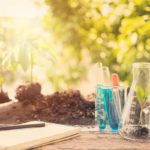 At Westcountry Tuition, we provide talented private biology tutors who understand and communicate their subjects well. Our biology tutors are based in Dorset, Wiltshire, and Somerset and can reach you anywhere online. All our qualified and professional biology tutors have the most up-to-date knowledge of the syllabus and exam boards. Moreover, the biology tutors we provide also know how to help students gain the most marks in their end-of-year exams.
Moreover, we can provide biology tutors for all levels, including pre-11+13+ commencement exams, GCSEs, IGCSEs, A levels, and university-level tuition.
In short, to find out how we can provide you with qualified and professional private biology tutors, call our head office on 01747 859102 or email us via our contact form.