Find English Language and Literature in Dorset, Wiltshire, and Somerset or anywhere online.
Westcountry Tuition provides English tutors across Dorset, Somerset, and Wilshire or anywhere online to students of all ages and abilities.
The English language is a compulsory subject which means it must be studied until a student is 16 or up to 19 if the GCSE exam has not been pass. The English language is one of the subjects that give students lifelong writing skills. However, when first studying the subject, for some students it can seem like it is just a bunch of meaningless rules and tasks.
Private English Tuition
At Westcountry Tuition we provide qualified, dedicated, and passionate English tutors. Who can enable students to go beyond the tasks and see how English links together and discover the joy of writing. Additionally, the tutors will enable all students to gain enhanced skills in writing such as wring to Persuade, Inform, and creative writing.  Once the ease of writing is gained the English tutors will build up complex grammar and sentence construction skills for any student wishing to get the highest marks.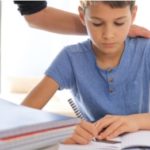 If English is not your first langue and you are looking for English lessons to help with this. Visit our ESOL page where ESOL tutors will provide the support you need. English Literature requires a different set of academic skills. Westcountry Tuition's English tutors know that English Language and Literature is not just about reading the assigned text and repeating the syllabus mark scheme. To get the highest grades students to need to be confident in discussing culture, society, and historical contexts among other topics.
The tutors that Westcountry tuition provides will be match to meet your own bespoke needs regarding English Language and Literature tuition. whether it is struggling with Shakespeare, gaining the best, marks in your GCSE, or grasping literary theories at university. Moreover, we will match you with the best tutor possible to achieve your individual goals.
For more information about how we can help you call our head office on 01747 859102 or email us through our contact form.