Private Geography Tutors
Geography Tutors and Tuition in Dorset, Somerset, Wiltshire, and globally online.
Geography teaches students about the Earth-based sciences, environmental issues, and sustainability. It also provides a strong link between the natural and social sciences. Which shapes the way we think about the world around us.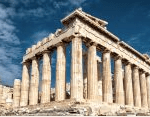 At Westcountry Tuition, we provide qualified and experienced private Geography tutors who have a passion for their subject and pass this on to their students. Our geography tutors are cleverly able to tutor the technical skills required for map reading and OS scales. In regard to the graphical skills and how all the data is represented, students not only need to be proficient in reading this graphical data. But they need to understand it fully in order to analyze the material and make inferences.
We ensure that all our private geography tutors are up-to-date with the current syllabus and relevant exam boards. They also know how to ensure students know how to gain all the marks available in exams. Whether this is better essay skills or knowing how to get the most marks out of questions.
Our geography tutors will ensure that students have all the skills needed to get the grades they want in this subject. Whether you are looking for 11+, 13+ common entrance, scholarship exams, GCSE, IGCSE A level, or undergraduate tuition, we will have the right geography tutor for you.
Get in touch if you would like our help. Call our head office on 01747 859102 or email us via our contact form.