Private History Tutors
History tutors in Dorset, Somerset, Wilshire or globally online.
Most historians say nothing teaches us more about the future than by looking at how events happened in the past. This is what becomes fascinating for a lot of students who study history.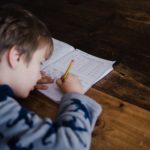 However, some students really struggle with course requirements that can dilute this interest if they are not supported. Especially for those students looking to get higher grades. For many students, the need to understand the sources and the evaluation of those sources can be difficult. Additionally, the number of dates and facts can be difficult for some students who have not discovered a memory strategy that has worked for them.
The need for good essay writing with a coherent structure that articulates all the historical knowledge is a requirement for this subject. Some students find they know the subject well, but struggle to articulate and structure this knowledge in an exam-friendly way.
Westcountry Tuition provides qualified, enthusiastic, and highly skilled private history tutors. We can deliver tuition in your home, at our centers, or globally online. Whether you are looking for 11+, 13+ common entrance, scholarships, GCSE, IGCSE, A levels, or university tuition, we will match the best fit history tutor to your requirements.
To find out how we can help you, contact our head office on 01747 859102 or email us via our contact form.