Find a qualified Maths tutor in Dorset, Somerset, Wiltshire, or online nationwide.
Westcountry Tuition is based in Dorset. Our tutors cover a wide area and most of the surrounding counties. One of our specialties is maths tuition. We provide expert and professional maths tuition for all mathematical levels. Whether you are looking for early year's confidence. Common entrance and scholarship maths tuition, GCSE and A level maths tuition, or maths tutors for specific areas such as engineering. We can provide the best tutor to suit your private maths lesson needs.
We know that making sure the tutor is the best fit for you is the key to successful tuition. All our tutors are initially checked to make sure they are expert, suitable, and have DBS. Then each tutor is interviewed by our Director and assessed across all levels.
We ensure every maths tutor is updated with the relevant syllabus and exam boards required to provide private maths lessons. That they are passionate about teaching and communicating maths topics and they have a personality that will align with the best tutoring possible.
Let us help you develop your maths skills
Maths is a subject that is taught in all schools. Children begin to learn the basics in primary and prep schools and continue learning maths until they are 16. It's a compulsory subject that requires a student to pass or retake their GCSEs until they have left school or college.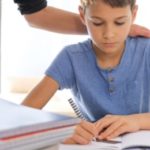 Maths is a subject that builds upon previous understanding. When we first learn the subject, we learn about counting and quantity. Once this stage is complete, we move into multiplication and division. This is the first stage that some students can struggle with, but before they know it, they've moved on to fractions, decimals, and percentages and are soon lost. Or for other students, can be fine at the earlier stages and get lost as soon as they come to Algebra or calculus. This pattern of moving on to the next stage before the first was complete is quite common in our educational system.
The tutors we provide for private maths lessons know this and whether you are needing help with fractions, algebra, or advanced calculus. The tutors will be looking to see if the prior maths skills are solid or if they need more practice. Some students may benefit from going right back to the basics to fill in all the previous gaps.
Private Maths Tuition
At Westcountry Tuition, we provide maths tuition across a wide subject area for all levels. Including SATs, Common Entrance, general school tuition, GCSEs, IGCSEs, and Cambridge Internal Exams. A level, Maths for Physics, Maths for Engineering and aerospace, University Mathematics, and maths for Economics.
We ensure your private maths tutor is the best possible match regarding qualifications, tutoring skills, communication styles, and personality.
So, whether you are looking to gain confidence, increase your skills, or are a high-performing student looking to get the top grades. We will have a tutor for you.
Call us on 01747 859102 or use the contact form to see how we can help you with private maths lessons.