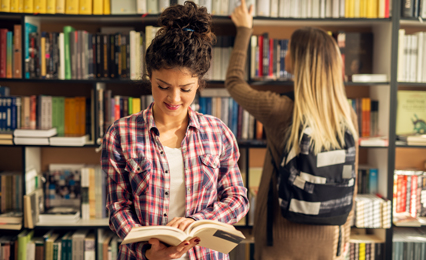 It can be a considerable change from secondary school to college. Some find the transition easier than others. Your friend circle may be going in a different direction to you; you may be studying less subjects; however, the workload increases, and for some, this can be a bit of a shock to the system and out of their comfort zone. New classes, new structures and new people can be daunting, but here are some things to help you prepare for when you go from GCSEs to A levels.
Independence
With college comes great responsibility. You may have a college timetable that gives you a 3-4 day week. How you spend that free day is entirely up to you, but we suggest you use it wisely. You may be studying fewer subjects; however, there is more expectation from you regarding researching, referencing, and writing your essays when it comes to college assignments. Be sure to prepare yourself by taking notes in your lessons; you won't always have a whiteboard to copy from or have handouts provided to refer back to.
If you've picked a subject(s) you enjoyed in secondary school; your college subject will go more in-depth. With independent learning encouraged at college, it might be good to familiarise yourself with the library when you start your research and referencing.
New places, new faces
Your secondary school friends may not be with you when going to college. This can seem daunting, especially if making friends doesn't come easy to you. But don't worry, you're not alone! Everyone will be in the same boat.
With colleges not having a uniform to abide by, you may find it easier to make friends with people you may have a similar style to you, or just taking the time to get to know your classmates can create an excellent opportunity to make new friends. But making new friends doesn't mean you have to forget the old ones!
Life after college
Now it may seem like you've only just got your head around starting college, so why do you need to think about life after college?
Depending on your courses, you usually have two years of college. Suppose you're taking A level exams or have chosen a coursework-based BTEC instead of exams. In that case, you will need to have some idea as to what you want to do after college as your college grades help and account for your UCAS applications if your choice is to go to university.
Whether you want to go to university, go straight into looking for work, start an apprenticeship or maybe even take a gap year, your tutors will need to be aware of your plans to help you reach any requirements you may need.
Our Westcountry Tuition tutors can help with your UCAS application if you're looking at further education after college. Get in touch with us and see how we can be of service to you.