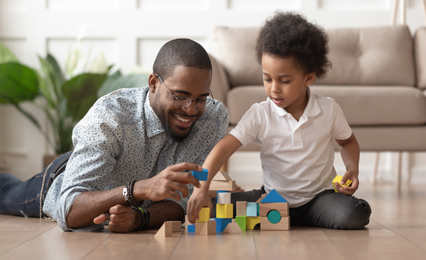 With half term on the way, it can be a much-needed break from school. But that doesn't mean that all learning needs to stop. If your child is in key stages 1-2, having fun activities to do can still help them learn. Below are a few ideas you and your child can do this half term to help them learn with activities.
If your child loves telling you about their day on their way home from school, you'll begin to pick up on things they're learning about or having difficulty with. This is the perfect scenario for doing fun activities that might help them learn and understand a topic better.
Playing games
Whether they need to count their way around a board game or practise vocabulary and letters with a game of I spy, doing something as simple as this can help your child learn without thinking it's a chore they need to do whilst on holiday from school over half term.
For those having trouble with numbers and mathematics, for younger children, playing with lego and counting all the red and blue pieces or finding all of the cube legos and all of the cuboid legos can help them understand quantities, numbers, and shapes.
The value of money
A great way of teaching maths skills can be with money. Putting your child in control of money for a weekly shop, a day out, or a trip to the toy shop, can help them with adding and subtracting. Giving your child a budget for the half term to plan days out can help them understand the value of money and how fast it disappears!
Cooking
It might sound simple, and it is, but cooking or following a recipe with your child can help their English and maths skills and learn to follow instructions. Making cupcakes, for example, is something they'll love. Getting their hands dirty, licking the cake mix off the spoon, but also knowing how many eggs to add or how much flour is needed, and to top it off, they can let their creativity fly when it comes to decorating.
Reading
Whether they love to read on their own or with you before they go to sleep, reading is a great way to end a day of activities and, at the same time, improve their reading and speaking skills.